Having professionals advise you about what is safe and what's not safe to give your pet to eat is of the essence.
That's why our team of professionals containing editor in chief, editor & writers are all experienced in the fields of nutrition when it comes to animals and pets we're talking about!
The reliable and exact information that our readers are seeking is what we strive to provide you with, and that is our main goal.
Now, let's meet the people responsible for all the information you have on our website!
Nathan G. (Editor in chief)
Nathan is the editor in chief of Pet Diet Guide and has been from the beginning. Besides that, Nathan has been working as an animal nutritionist for over 16 years. His experience in the field gives him the knowledge needed to correct and present you with content that's been proofread and approved by someone who has had a decade and a half of experience.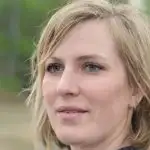 Victoria S. (Editor)
Besides Nathan, Victoria is the editor here at Pet Diet Guide. Much like Nathan, Victoria has been working as an animal nutritionist and a vet for over 8 years. Although she joined our team a little over two years ago, her expertise and professionalism don't allow for any information to go public unchecked. Experience in the field that Victoria has gives her an edge that isn't seen very often.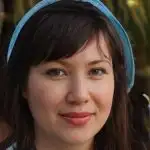 Grace M. (Writer)
Grace is the first writer that has joined our team a few years back. Her background in veterinary work has shown amazing results when it comes to unwanted side effects of certain foods when given to certain pets. Her specialties are diets for guinea pigs, hamsters, and rabbits. Besides that, a veterinary look on things always helps!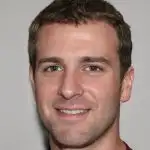 Bradley I. (Writer)
Being one of the youngest members of our team, Bradley always makes sure to prove to us that youth doesn't equal inexperience. After finishing a veterinary college overseas, he has decided to pursue his passion for reptilians and their diet. Bearded dragons are his specialty, and although an expert in many fields, this is what he focuses on most of the time.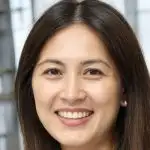 Nicole E. (Writer)
Nicole is one of those people that have been around animals their whole life. As a child from a farm, her contact with dogs, chickens, roosters, and other domesticated animals started much earlier than most people. On top of that, her veterinary experience that's over 4 years long brings professionalism in her passion for domesticated and farm animals.
Every person from our team, regardless of their role, has a passion for animals and their diets. Besides being professionals in their own fields, they are animal lovers and proud pet parents as well.
Fact-checked, fun, and authentic content is what they strive to provide their readers with, and that's what they've been doing from the moment they joined this amazing team.
In addition, all of our members are working on expanding their field of knowledge and are constantly informing themselves about new information regarding our beloved pets and changes in their diets. Breakthroughs in animal nutrition are also something that they're all interested in.
If you have something you would like to share with us, please get in touch.